Yes, Cortana can track a flight by using the tracking number all you need to provide is Cortana is the flight's track number and it shows the current status of that particular flight.
It stores all the personal information provided by the user such as data, personal interests, location data, reminders, and contact in a notebook.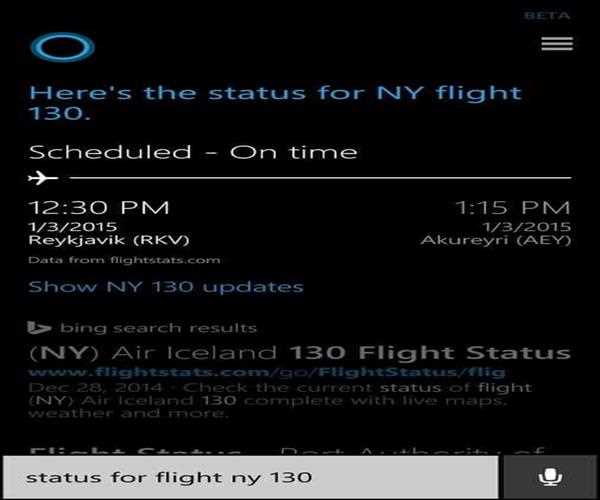 apart from tracking a flight it also gives updates regarding trips and flights and suggests a plan for the user according to the time and duration provided by him.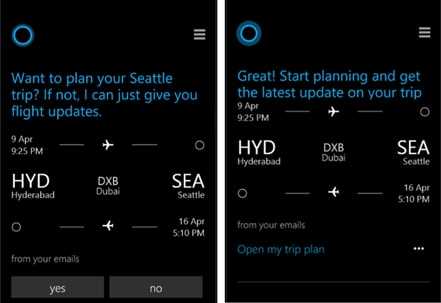 there are lot more things which this Virtual Assistant can do read this: Cortana