With 80 constituencies, Uttar Pradesh has been the largest number of Member of Parliaments to Lok Sabha Elections in the year 2019.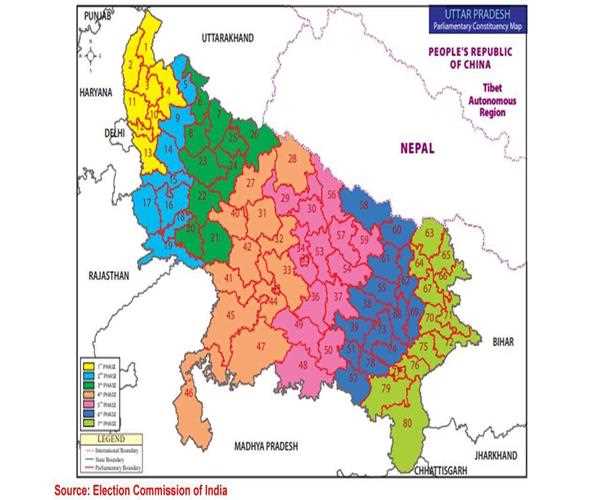 In
2019 Lok Sabha Election
, Uttar Pradesh has been the part of voting in all the seven phases, the elections all over the country were divided. During the previous general elections in 2014, Uttar Pradesh had a total of 8,11,18,615 registered voters, out of which 58.44 percent, or 138810556, exercised their right to cast their votes at 140,485 polling stations to elect the right person from their 80 Members of Parliament (MPs) from among total 1,288 candidates. In contrast to this,
during the 2019 Lok Sabha Elections, the total registered voters were increased and counted as 14,58,58,557.