This problem arises when you are using multiple phones or you are planning to switch your handset with a new phone. Well, Android phones offer it used to save their contacts on google but however, if you haven't created a backup of your contacts then you can export your contacts.
You can simply export your contacts to the SD Card which you can easily place in your other handset and you will be able to sync your contact with your new device.
These are the following steps to export your phone contacts to SD Card:
Tap on the Android application given on your Android phone.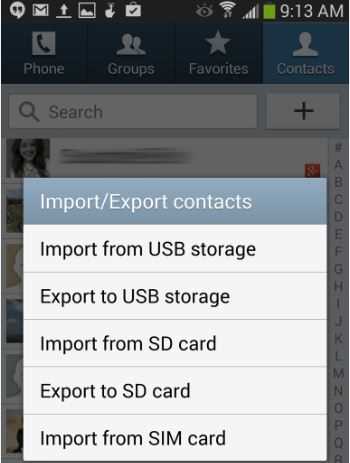 Tap the menu which is on the top right side which is having generally the 3 small dots.
Tap on Export
After that Tap on Export to SD Card
you must watch this:
"hope it was informative"