There is always a confusion in many of us that earth is round or not. Even Science has proved it many times, so far but still we need to be sure for our satisfaction. There are many ways to test that, the one I found easiest is mentioned below.
So, just follow these steps:
1. Stand on flat plane surface and look towards the horizon.
2. Use a binocular and see as far as you can.
3. Now, climb a tree having a supposing good height, just be careful in climbing, and then look again through the binoculars to the horizon.
You will notice that the higher up you climb, farther you are able to see.
Generally, we think that it is because of the obstacles on ground like trees, houses, etc. that are obstructing our vision, and climbing at a height we will see everything clearly—but this isn't the true reason. Even if we stood on a completely clear surface with no obstacles between us and the horizon, we would see much farther from the greater height than we would on the ground.
This phenomenon is caused by the curvature of the Earth as well, and would not happen if the Earth was flat:
POINT OF VIEW ON A FLAT EARTH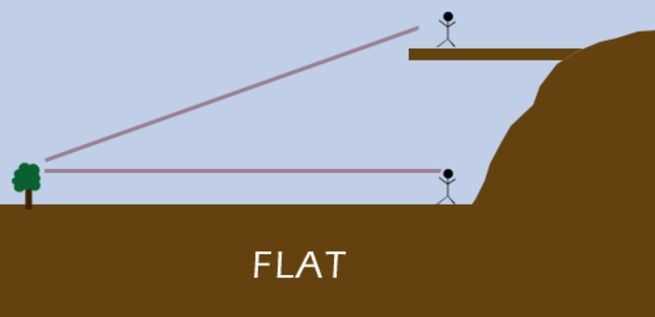 POINT OF VIEW ON A ROUND EARTH

hope this helps you!!!