World Human Right Day!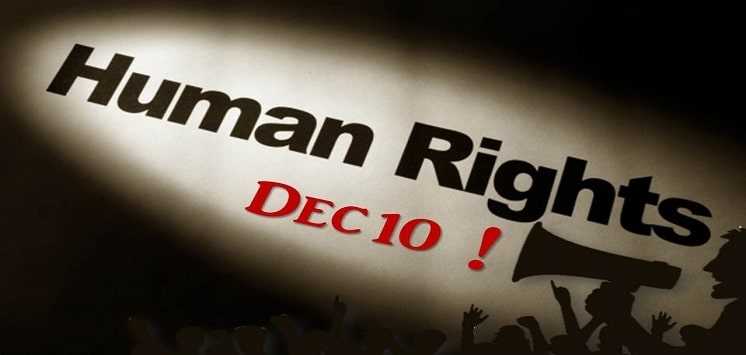 This day is been celebrated worldwide on the 10th of December which signifies that the Universal Declaration of Human Rights is been clinched by United Nations General Assembly.In 1950, the Assembly passed determination 423 (V), welcoming all States and intrigued associations to watch 10 December of every year as Human Rights Day.
It builds up the equivalent poise and worth of each individual. This year, in 2017, the Human Rights Day commences a year-long crusade to stamp the up and coming 70th commemoration of the Universal Declaration of Human Rights. The 2017 subject is 'We should go to bat for fairness, equity and human respect'.
The current year's Human Rights Day is dedicated to the dispatch of a year-long crusade for the 50thanniversary of the two International Covenants on Human Rights: the International Covenant on Economic, Social and Cultural Rights and the International Covenant on Civil and Political Rights, which were received by the United Nations General Assembly on 16 December 1966.
The two Covenants, together with the Universal Declaration of Human Rights, shape the International Bill of Human Rights, setting out the common, political, social, monetary, and social rights that are the inheritance of every single individual.
"Our Rights. Our Freedoms. Continuously." plans to advance and bring issues to a light of the two Covenants on their 50th commemoration. The year-long battle spins around the subject of rights and opportunities — the right to speak freely, flexibility of love, opportunity from need, and flexibility from fear — which supports the International Bill of Human Rights are as significant today as they were the point at which the Covenants were embraced 50 years prior. For more the current year's topic and the year-long crusade, see the site of the UN Human Rights office.
Well, a great venture ahead...
Cheers!