Kacheguda Railway Station!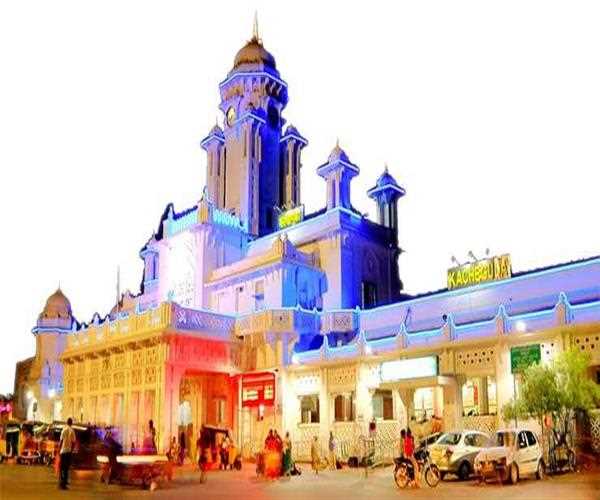 One of the station under the scope of the South Central Railways (SCR) named as Kacheguda has delineated the first Energy Efficient 'A1 Category' Railway Station among all the available stations of Railways. During the reign of Mir Osman Ali Khan in the year of 1916 this architecture was designed by the Nizam's Guaranteed State Railways.
The South Central Railways quoted that, "Kacheguda Railways had replaced around a total of 370 fans are been using Brushless DC Motors considered to be an energy efficient fans, 1312 traditional lights by the LED lights and around 12 Air Conditioners which are been rated as the power saver mark."
By using such an electric equipment Kacheguda Railways have saved about 1.76 Lac units, about Rupees 14.08 Lac per annum and acquired the reduction of about 46.18 kW of a load by Railways.
The Divisional Railway Manager, Mr. Arun Kumar Jain was complimented by the South Central Railway Manager, Mr. Vinod Kumar Reddy, at this prodigious moment that Kacheguda is one of the most ancient and alluring railway station under the SCR established as one of the landmarks for the City of Hyderabad
This initiative would not have been possible without the endeavor made by Shri P. Prem Kumar, Senior Section Electrical Engineer and Shri. V. Venkata Ramana, Senior Divisional Electrical Engineer of Kacheguda, Hyderabad Division which had made this delusion come real.
This being the heart of the city established since 100 years. Thus, concluding with the fact that "It is the most beautiful and historic place as renowned for…"
Cheers!