Well according to me both are equally important. Talking about the content firstly the content you are posting, publishing or uploading on your website, blog or a YouTube channel should be fresh and unique.
It really doesn't matter in which format you are uploading or publishing your content as it can be in a video format, a tutorial format, it could be an entertaining vine or a written text blog you maintain regularly. Your prime motive is to engage people with your posts.
Be active about what is trendy and what the web world demands and try to think as a reader or viewer so that you can exactly understand what will satisfy your audience.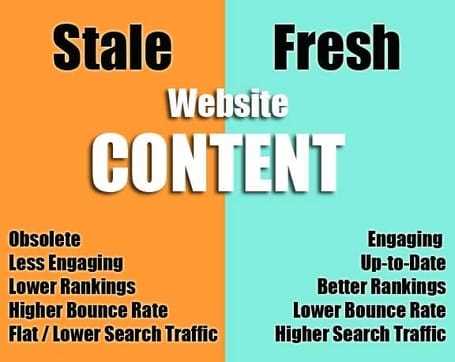 Don't even think of posting a content which is already ruling the web trust me repeating things is never gonaa work and you will fail badly. Keep it real and have some patience as these things takes time. If you want to use some key things you can repeat them but it should be done in an innovative way.
If you are uploading a YouTube video I will suggest that you must upload a video in a time period of 5-6 days or in a week maximum. You will experience some ardent results as per your desire by showing consistency.
In the case you want to post blogs, first make up your mind choose topic which you are comfortable with.
Blogging isn't all about writing and posting a content your content must appeal the audience over web it's a vast field. You can post your article on any topics as there are uncountable numbers of people with different taste and preference.
So I hope got your answer as you have to be consistent and fresh as well with your content.