'Wajid-Ali-Shah' was the 10th and last Nawab of Awadh
. He held the position of nawab for the period of
9 years,
from
13 February 1847 to 11 February 1856
. Awadh was also known as
'Oudh'
. A region of modern
Indian State
of Uttar Pradesh. The traditional
capital of Awadh was Faizabad
, whereas later the capital was changed to
Lucknow
.
Nawab Wajid-Ali-Shah's first wife was "Alam Ara" who was also known as "Khas Mahal" because of his intense beauty.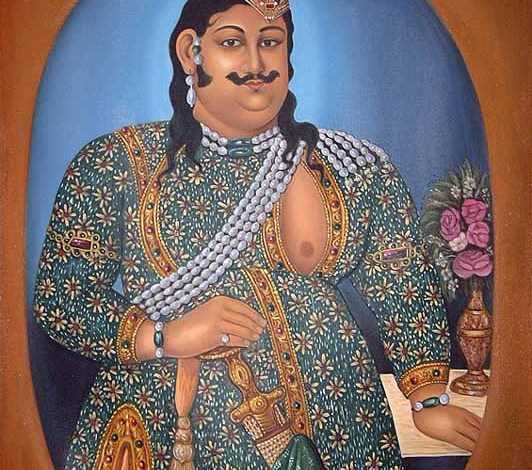 He led his kingdom under
Treaty with British
and had impoverished Awadh by imposing a hugely expensive, British-run army and repeated demands for loans. He was a poet, playwright, dancer and great patron of the arts. He is widely credited with the revival of Kathak as a major form of classical Indian dance. He was generous, kind and compassionate towards his subjects, besides being one of the most magnanimous and passionate patrons of fine arts in the
Indian tradition
. He took a keen interest in the administration of justice, introduced reforms, and reorganized the military.