'Tabo Monastery' is located in Himachal Pradesh, Southern-Region of India. Tabo Monastery is located in the village Tabo, at the bank of Spiti River in Himachal Pradesh.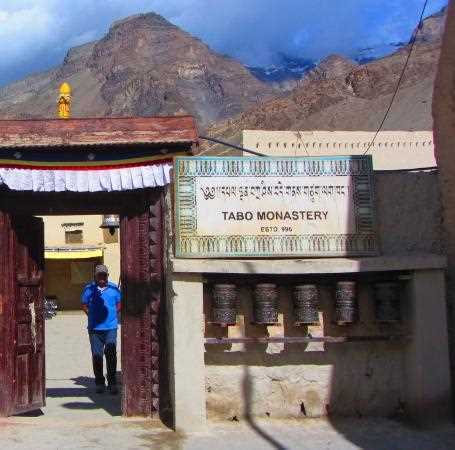 The
Tabo Monastery was founded by the Buddhist King 'Yeshe O'd' of Western Himalayan Kingdom in 996 A.D
. in the Tibetan Year of the Fire Ape. Tabo is the oldest Monastery which is still in existence by the Buddhist enclave in
India
and Himalayas both. In the 10th Century, the ancestors of Buddhist King were migrated to West Tibet, and by the end of the 10th Century their territory includes all the Western Tibet and from Ladakh to Purang. The trade and religious union is a very well-known phenomenon of Indian Buddhism.
'Tabo' was a daughter monastery of 'Tholing Monastery' in Ngari, Western Tibet. The main temple at Tabo was a royal monument and its programs were based on the ideology of their forefathers i.e. Legitimacy, Status, and Piety.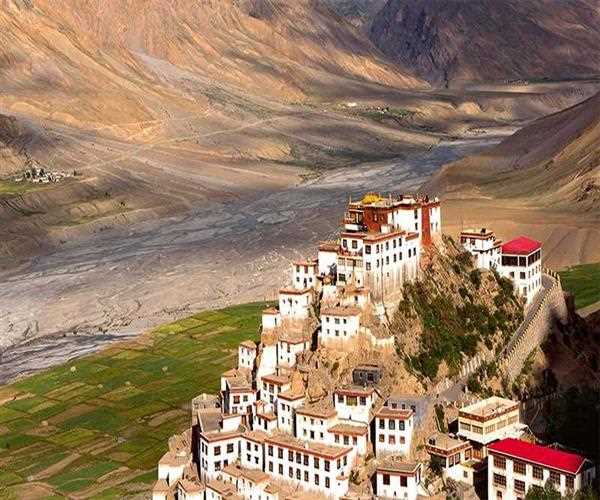 The monastery faces the renovation after the Earthquake of 1975, and in 1983, the Assembly Hall of the monastery was built
. The monastery holds the protection status by the
Archeological Survey of India, which considers monastery as the National Historic treasure of India.
The monastery is located at a very isolated place, which is very cold and has rocky areas at an altitude of 3,050 meters. In the monastery number of caves were carved into the face of the cliff and were used by monks for
meditation
.
Tabo Monastery is a very good place for Religious Studies. The
official language
of the Monastery place and town area is Hindi. There are many numbers of stupas in the premises of Monastery, and in that the two stupas are dated of the 13th Century, based on the paintings inscribed over all the stupas.