Yes, you can comfortably share your MindStick profile on social media platforms.
How to share?
Go to the official MindStick page by clicking www.mindstick.com Now as you reach the Home page bring your cursor to your profile picture present in the top right corner where a pop up screen will appear.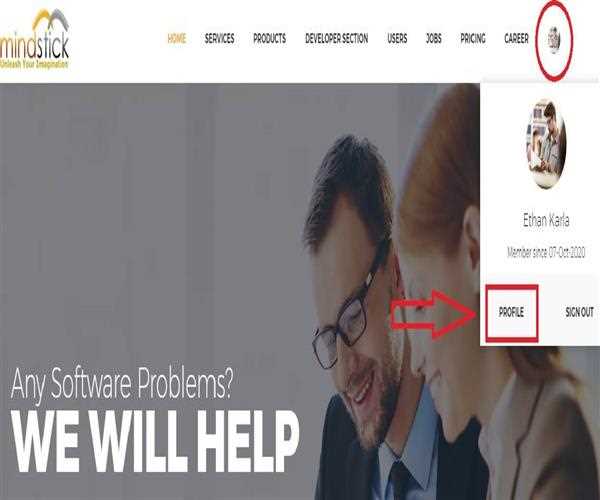 Now as you reach to your profile you will find the social media logos of the following platforms where you can click it will redirect you to share your profile.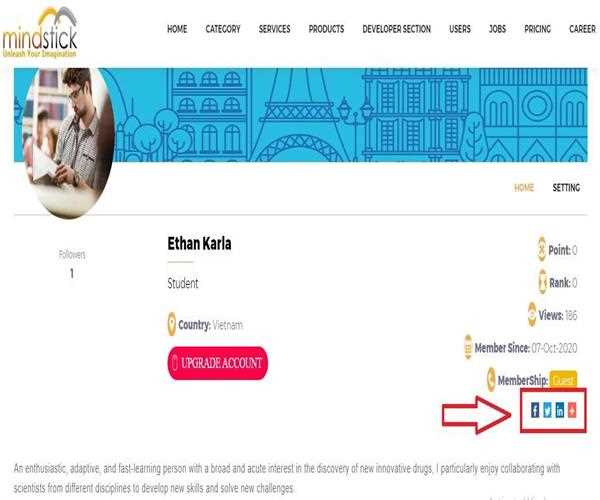 As you click on the social media logos it will let you share your profile easily.