Not to worry now MindStick is the right place you've been looking for over a long time. MindStick offers you to post your job openings and hire candidates without requiring a single cost. MindStick helps promote and support companies and brands to find their desired candidates, which is an easy-going procedure. This facilities is only for the Company Profile.
As you update your companies job opening you can anytime edit, update, remove, or make any changes to the same. You are flexible with every change and offer you're getting on MindStick.
Below are the Steps How to Post your Job Opening at MindStick.
Step 1. While using a user profile it will ask you to register as a company to post job openings.


Step 2. You must be having a company profile to post any job opening.
Step 3. Go to the Official MindStick page www.mindstick.com
Step 4. At the home page menu, you will notice the 'Jobs' section on the top.


Step 5. Click on the 'Jobs' button a new window will appear.


Step 6. A 'Contribute' button will let you post your job opening at MindStick.


Step 7. Click on 'Contribute', a drop-down menu will appear click on 'A Job' among them.


Step 8. Now a new window will appear where you can fill up all your expected details and post your Job Opening.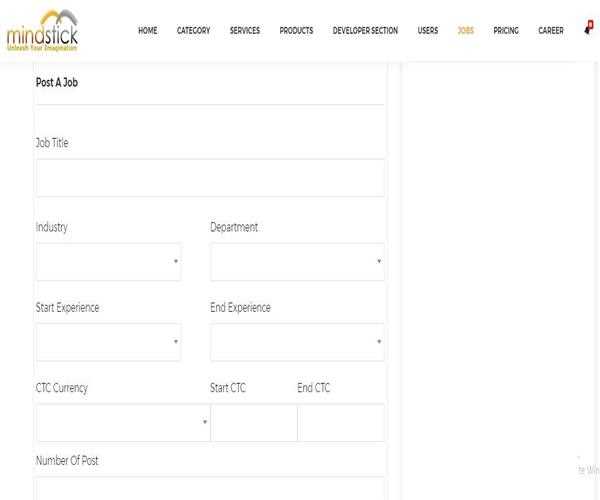 ALSO READ: How to Post a Job at MindStick?