I remember watching Malgudi Days on Sony Channel. When you remember Malgudi days, a tune starts playing in your mind. A sketch of a railway station is flash in our head, on which the board of the city of Malgudi was installed. The author of Malgudi days was R. K. Narayan Full name Rasipuram Krishnaswamy Iyer Narayanasamy. Malgudi days was a TV series, with the story of every episode revolving around the little town called Malgudi.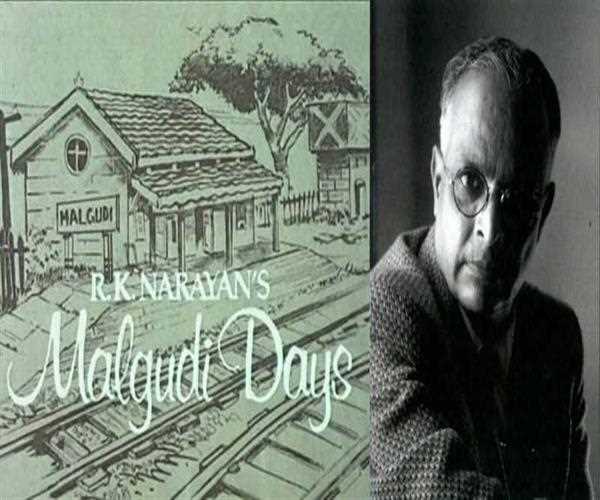 This city grew up with Narayan's imagination. Malagudi Days was first telecasted on Doordarshan in 1986.
Narayan was born on October 10, 1906, in Chennai. His father was a headmaster. Together with Narayan, Headmaster had eight children.
Narayan started his literary career with Short Stories, which was featured in 'The Hindu'. His first novel was 'Swamy and Friends'. As even today, new authors have trouble finding publishers for their book, that is exactly the problem that happened at Narayana even then. They did not get any publisher in the beginning. Then these drafts arrive at Graham Greene, with the help of common friend Puma. Green was an English novelist and was counted among the greatest writers of the 20th century. Green liked his novel, they got it published

All the stories portrayed the city of Malgudi. Narayan used to put some portions of his life in Novell the novel 'The English Teacher' is as an example. In this novel, he has written that period of his life when his wife died.
"All the best"