Ram Prasad Bismil who was renowned as Bismil is considered of the poem 'Sarfaroshi Ki tamanna ab hamare dil mein hai'. Born on 11 June 1897 in Shahjahanpur, North-Western Provinces, British India was an Indian revolutionary and also participated in the Mainpruri conspiracy in the year 1918.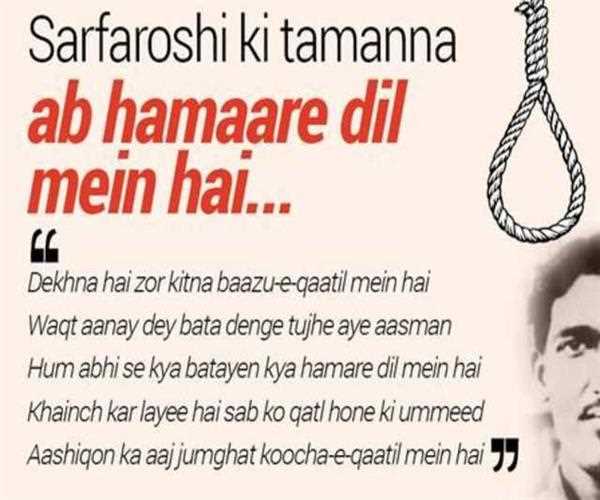 Apart from being a great freedom fighter, he was also rich with writing skills. Ram Prasad Bismil used to write about patriotic stuff in Hindi and Urdu using pen names Ram, Agyat, and Bismil which helped the readers and revolutionaries to fight for their nation.
He was also praised by renowned freedom fighter Bhagat Singh for exceptional poetry writing skills and was one of the founding members of the Hindustan Republican Association which was a revolutionary organization.

Bismil learned Hindi from his father and was sent to learn Urdu from a Moulvi by his family and was sent to an English medium school. His father didn't allowed him to join the Arya Samaj in Shahjahanpur but despite of his father's disapproval he joined it and showed a talent for writing patriotic poetry.