* Indian Rebellion of 1857*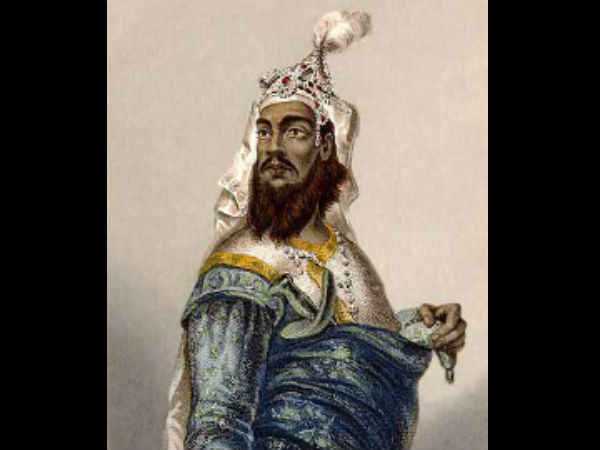 Babu Veer Kunwar Singh, one of the pioneers of the Indian Rebellion of 1857 had a place with an imperial Kshatriya place of Jagdispur, at present a piece of Bhojpur locale, Bihar.
Singh drove the Indian Rebellion of 1857 in Bihar. He was almost eighty and in coming up short wellbeing when he was called upon to wage war. He gave a decent battle and harried British powers for almost a year and stayed invulnerable until the end. He was a specialist in the specialty of guerilla fighting. His strategies left the British bewildered.
Singh accepted a charge of the officers who had revolted at Danapur on 25 July. After two days he possessed Arrah, the area central command. Major Vincent Eyre soothed the town on 3 August, crushed Singh's power and pulverized Jagdishpur. Amid the resistance, his armed force needed to cross the Ganges stream. Douglas' armed force started to shoot at their pontoon. One of the projectiles smashed Singh's left wrist. Singh felt that his hand had turned out to be futile and that there was the extra danger of disease because of the projectile shot. He drew his sword and remove his left hand close to the elbow and offered it to the Ganges.
Singh left his hereditary town and achieved Lucknow in December 1857. In March 1858 he possessed Azamgarh. Be that as it may, he needed to leave the place soon. Sought after by Brigadier Douglas, he withdrew towards his home in Ara, Bihar. On 23 April, Singh had a triumph close Jagdispur over the power drove by Captain le Grand (le gard in Hindi). On 26 April 1858, he passed on in his town. The mantle of the old boss now fell on his sibling Amar Singh II who, in spite of substantial chances, proceeded with the battle and for a significant time, running a parallel government in the area of Shahabad. In October 1859, Amar Singh II joined the renegade pioneers in the Nepal Terai.
Cheers!