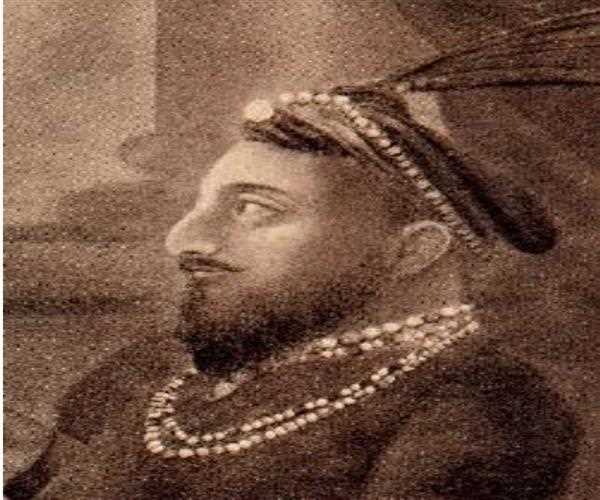 (Murshid Quli Khan)
Murshid Quli Khan also known as Mohammad Hadi was the first Nawab of Bengal who released the coin named Zurbe Murshedabad. Murshid Quli Khan served as the first Nawab of Bengal from 1717 to 1727. The coin was released after Murshid Quli Khan was acknowledged by Farrukhshiyar (Mughal emperor from 1713 to 1719) on changing the name of Makhsusabad to Murshidabad.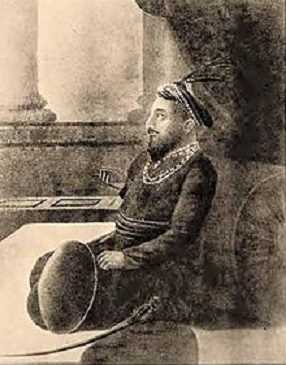 Murshid Quli Khan was born in 1660 as a Hindu Brahmin in Deccan Plateau. He was brought up by Haji Shafi a Mughal noble. Murshid Quli Khan worked under the Divan of Vidarbha and it was during this time when Murshid Quli Khan caught the attention of the then emperor Aurangzeb. The Mughal emperor Aurangzeb sent Murshid Quli Khan to Bengal as the divan in 1700. Murshid Quli Khan died on 30th June 1727 in Murshidabad (district of the Indian state of West Bengal).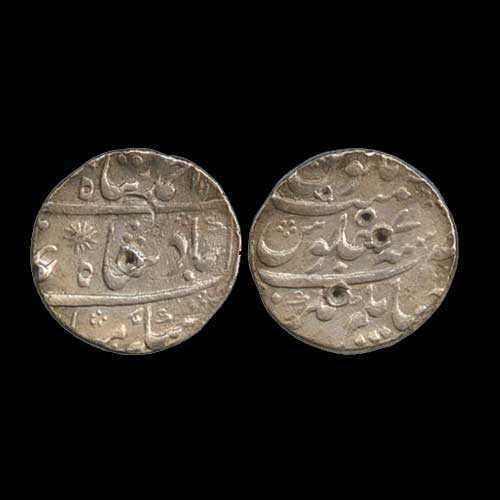 (coin released by Murshid Quli Khan)
The Indian state of West Bengal is located in the eastern part of the country on the Bay of Bengal. The Indian state West Bengal shares its borders with the Indian states of Jharkhand, Bihar, Odisha, Sikkim and Assam. West Bengal shares its international borders with Bangladesh to the east and with Nepal and Bhutan to the north. Established on 26th January 1950, the state includes the Ganges delta, the coastal Sundarbans, Rarh region and the most famous Darjeeling Himalayan hill region.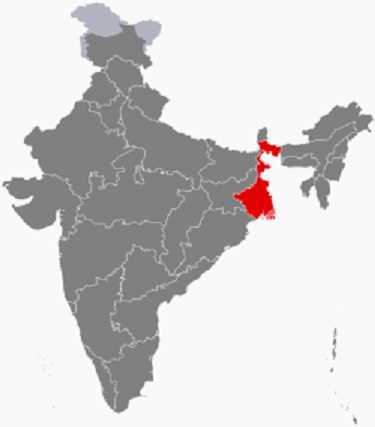 (location of West Bengal on the map of India)
West Bengal covers an area of 88,752 sq km (34,267 sq mi). As per the 2011 census with a population of 91,347,736 people, West Bengal becomes the fourth most populous state of the country. The literacy rate of the state is 77.06%. Bengali is the official language of the state. Kolkata (earlier Calcutta) is the capital city of the state of West Bengal. Kolkata is the largest city of the state and the seventh largest city in India.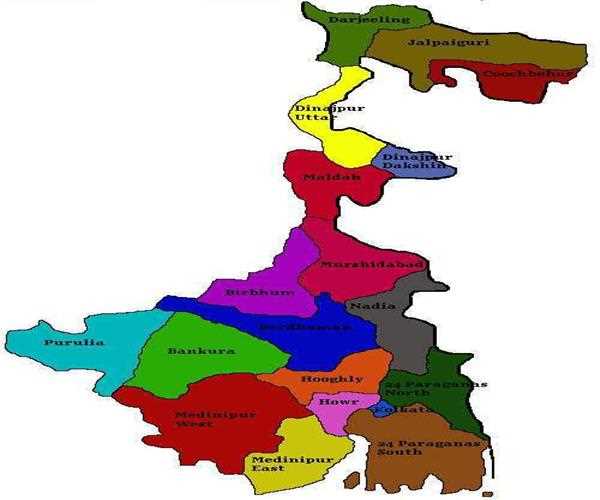 (map of West Bengal)