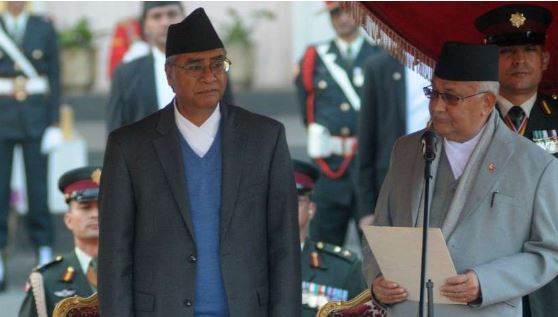 K P Sharma Oli was on Thursday (16 February 2018) confirmed as Nepal's Prime Minister for the subsequent time, weeks after his Left coalition with CPN Maoist cleared the memorable parliamentary elections, gaining seats after genuinely necessary political soundness in the Himalayan country.

PM Narendra Modi wished K P Sharma Oli on being confirmed as Nepal's head of the state.. The leader talked with his Nepalese partner and praised him for accepting the office.
President Bidya Devi Bhandari managed the vow of office and mystery to 65-year-old Oli and two different pastors - both from the CPN-UML - at a capacity held at President's Office, Shital Niwas, in Maharajgunj. Oli is the 41st PM of Nepal. Prior, there were reports that pioneers from the CPN Maoist, another individual from the Left Alliance, would likewise join the bureau.