Nearly 700 scientists have resigned from India's premier military research body DRDO in little less than six years from 2007 according to the Defence Minister A K Antony. In a written reply to a question in the Rajya Sabha on resignation of scientists from Defence Research and Development Organisation(DRDO), Mr. Antony said a total of 637 scientists resigned during the small period of 2007-2011. Scientists who had resigned have either cited personal or domestic reasons for leaving DRDO.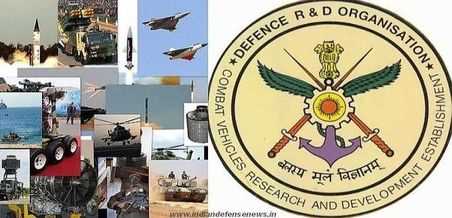 Brilliant young minds of our country join DRDO with a sense of pride, in order to pursue their passion & a wish to serving one's own country. But soon some years down the line, the veils fold up & the naked truth comes out. The poor pay packages compared to their very own batch-mates(most of whom weren't as academically blessed) earning leaps and bounds more than them while doing the same or inferior work serving some Foreign MNC makes these brilliant minds face the harsh truth. Most men reason with themselves that if they could do the same work under better conditions for a much better pay then why not? And when you become a family person, having a family of your own, then worrying about those depending on you makes it a very compelling case to look for better paying options. DRDO is a subordinate organization under the Department of Defense (R&D) in Defense Ministry and is governed by central government rules and regulations. Therefore, DRDO as an organization does not enjoy any special powers or autonomy because of its strategic nature of work.
People are now looking at DRDO not as a place to grow, nurture & become country's pride but as a stepping stone to further their own career. They are looking for 2-3 years of experience in DRDO and get good recommendation for applying universities abroad.
Top management in Labs is sometimes very sadist kind of people who make people slog without an actual work. Projects get so much postponed that you don't see much development in your career. All put together, the pride of working in Nation's Defense Research Arm rarely overcome these day to day frustrating issues. However, it is assumed that increased opportunities or incentives available in other organisations and industries are the main reason of such resignation.