Who is the greatest Indian? Was actually a poll sponsored by giant corporation Reliance which was conducted by Outlook magazine along with the partnership with CNN-IBN and History Channel. The poll was conducted in the year 2012 from June to August 2012 in which Babasaheb B.R. Ambedkar, was declared as a winner.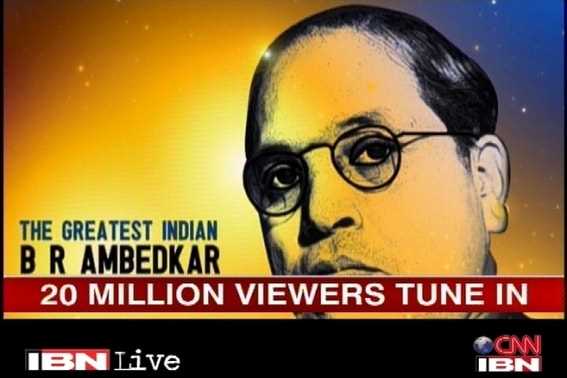 There was a whole program which
aired on some specific channels on television.
There were two reasons given as an option to make a choice the first one was the before independence structure of India in which
Mahatma Gandhi was dominating and its very genuine so the jury members thought to exclude the name of
Mahatma Gandhi from the list because no one was that much renowned for the leadership and contribution towards the country like our father of nation was having.
So the nomination by this pole got focused on the people who have contributed the most for India in making it recognized worldwide. So finally the poll was conducted and Babasaheb B.R. Ambedkar was declared as the winner.
These were the top 10 nominees in the race of the Greatest Indian:-
B. R. Ambedkar
A. P. J. Abdul Kalam
Vallabhbhai Patel
Jawaharlal Nehru
Mother Teresa
J. R. D. Tata
Indira Gandhi
Sachin Tendulkar
Atal Bihari Vajpayee
Lata Mangeshkar