'Carlsbad Carven'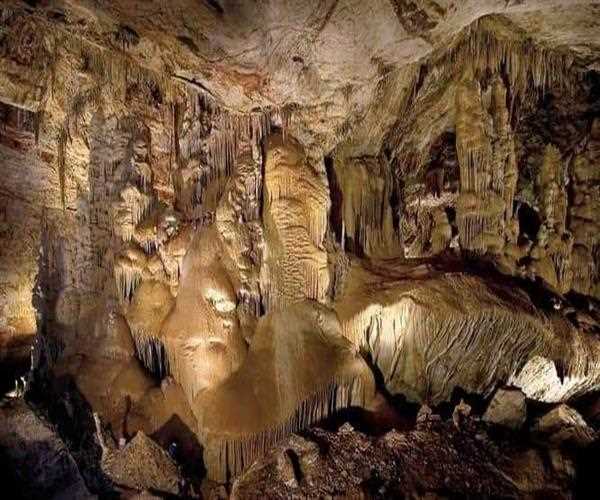 There is not a single thing unique about this place because the whole place is unique. Located in the Guadalupe Mountains of southeastern New Mexico, U.S.A. The most appealing thing which grabs the attention of the tourist and drags them down towards Carlsbad Carven is the show caves.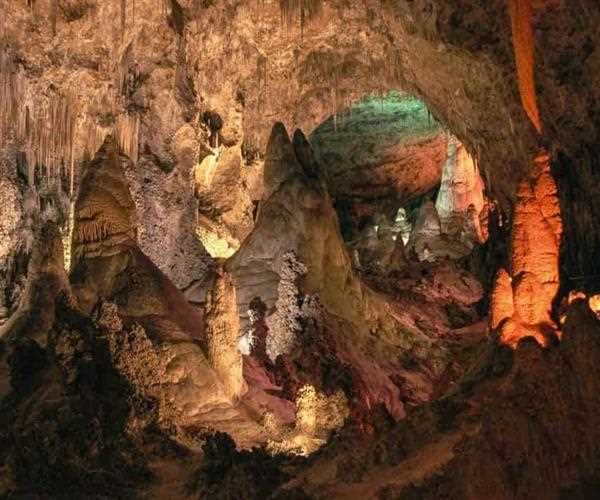 These caves are especially known for the large rooms and bat colonies and it's one of the perfect examples for limestone caves which we find worldwide.
These caves are been considered as one of the most spectacular caves in the world. Going through some reports provided by Geologist on the web I found that the formation of these Caverns caves pattern had taken thousands of years to form in such extraordinary shape.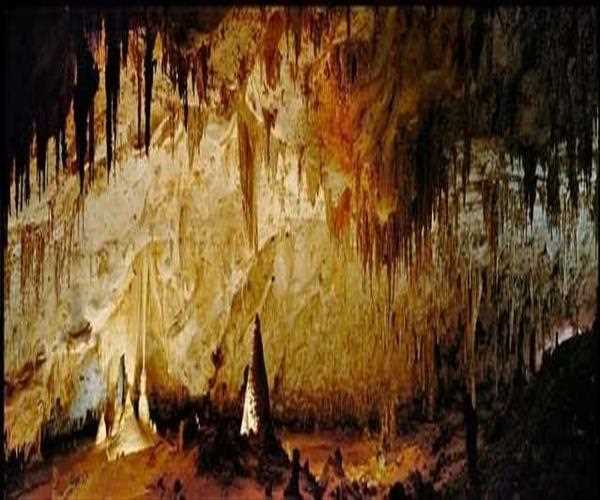 In pictures, you may see amazing spiky formations all over the cave which are been formed naturally.
WATCH THIS:
Apart from the extraordinary form in the caves "Bats" found here are secondary things which tourist love seeing here. Carlsbad Caverns is a home for 17 different species of bats here including a large number of free-tailed Mexican bats.
However, through modernization and development, the ratio has been declined as there was a time when there were millions of them.
There is a detached portion of the parks 'Rattlesnake Picnic Area' which is a natural oasis including wildlife habitats, landscaping tables, and picnics setups. Wildlife habitat is a home for 300 species of birds.
'This place is finest examples of natural beauty at it its best'