Sloths are one of the most slowly moving land animals in the whole world. This animal is so slow that it has been named because of his slow speed, as the meaning of sloth is laziness or sluggishness.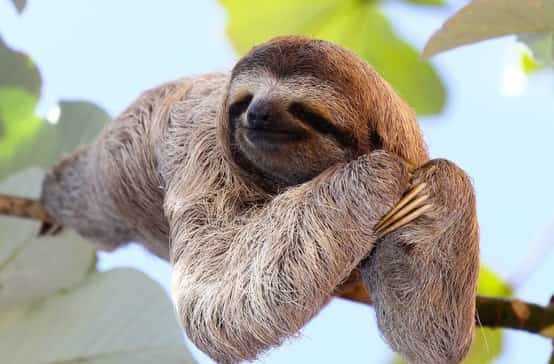 You could be astonished to know that the maximum speed of sloth is 2 meter per minute. Yes, you heard it right 2 meter per minute which means 0.12 km/h, or 0.07 miles. One more fact, sloths generally when it's required otherwise they don't put an effort to move from a particular place.
Seriously so low and lazy!
a short video the slowest land animal in the word.