Silicon Valley!
The other name for Santa Clara Valley!
Sounds so amazingly beautiful… has been built in the Sourthern Part of San Francisco, California, United States…
Well! Coming on to its popularizing ability that make this place shines out is because of the its been a cluster of many innovators and Hi-Technologies Companies….
It is been the hub of the start-ups that been the part of this intellectually challenging place….
Taking a tour of this innovative place..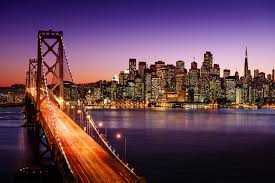 WaoooH! suprisinly beautiful place... who could ever believe that people working at this place would not be workoholic...
Well! would love to be the part of this place once in my Life! And, I know you might also be thinking of the same thing...!
All The Best!