Those who want to learn trading and investing should have the knowledge of share market, stock exchanges, etc. Now when you are fully equipped with this knowledge, you may want to know where do these exchange of shares take place- they are carried out on a platform called Stock Exchange. A stock exchange is an organized market, where traders can buy and sell the shares of different companies. For investing, investors and traders connect to the exchanges via their brokers, and place buy or sell orders on these exchanges.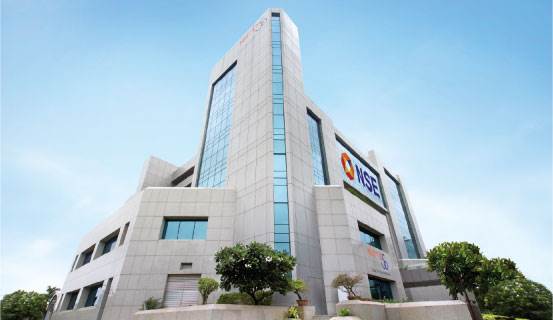 National Stock Exchange and Bombay Stock Exchange are two such platforms of stock exchange in India.
NSE or National Stock Exchange- it is the leading stock exchange of India. It is the fourth largest in the world (based on equity trading volume). It was the first stock exchange in India to offer a screen-based system for trading.
BSE or Bombay Stock Exchange- it is quite older than NSE and was established July, 1985. It was Asia's first stock exchange. With a trading speed of 6 microseconds, the BSE is the fastest stock exchange in the world.
Difference between the two:
Bombay Stock Exchange

National Stock Exchange
oldest in India

biggest in India

established in 1875
established in 1992
benchmark index: Sensex
benchmark index: NIfty
promotes trading in equity, debt instruments, mutual funds, currencies, derivatives



promotes trading equity, equity derivatives, debt and currency derivatives segments.

comprises of 30 companies

The number of listed companies is 5749

comprises of 50 companies

The number of listed companies is 1696 .

BSE's electronic system, BOLT, came into existence in 1995.

Electronic exchange system was first introduced by NSE in 1992

Bombay Stock Exchange is 10th in top stock exchanges

National Stock Exchange is 11th in position of top stock exchanges.

BSE became a recognized stock exchange in 1957

NSE was recognized in 1993.

The vision of BSE is to 'Emerge as the premier Indian Stock Exchange with best - in - class global practice in technology, products innovation and customer service'

NSE's vision is to 'Continue to be a leader, establish global presence, facilitate the financial well being of people'.

Both of these stock exchange platforms are integral part of the Indian Capital Market and a medium for 1000s of investors and traders to hold exchanges daily. They both are established in Mumbai and recognized by SEBI.
For more information regarding stocks, visit: http://answers.mindstick.com/qa/37013/how-do-people-get-rich-from-stocks